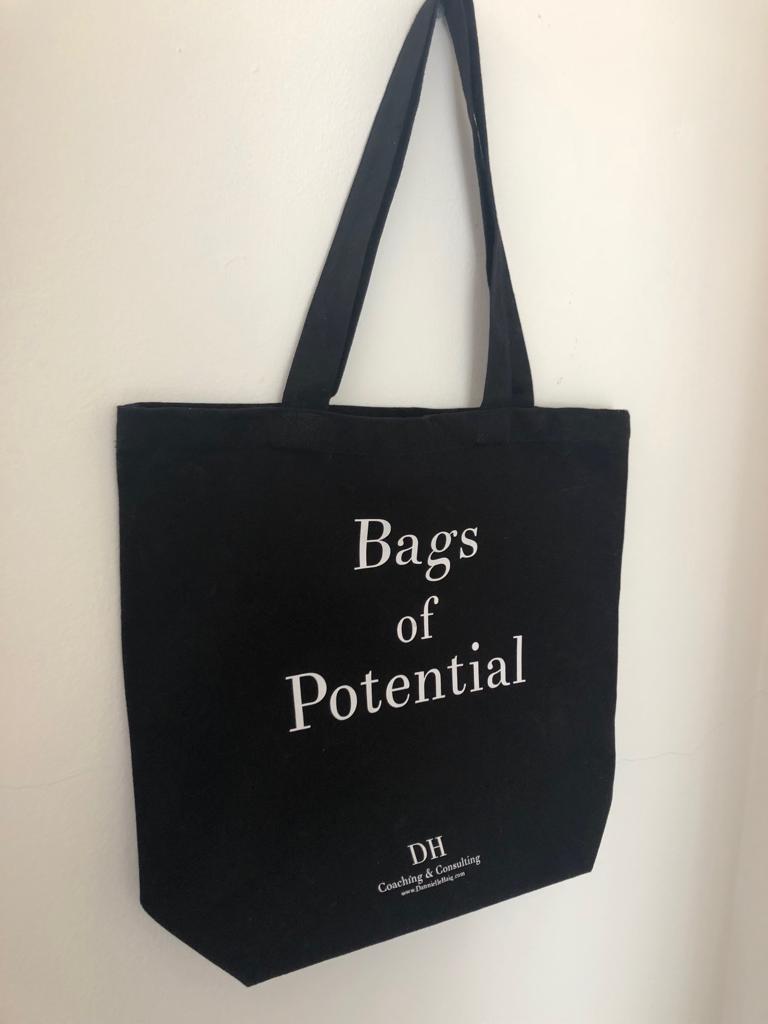 Bags of Potential
Bags of Potential was born from my Public Speaking engagements where I provided totes for all my attendees.
On many occasions I was approached by guests and asked if they could buy Bags of Potential for colleagues, family and friends and I realised that these positive affirmation bags could do more than just carry groceries and gym kits. They have Bags of Potential to provide support for millions of people who are suffering with mental illness.
I have created these resilient, ethically sourced, Fairtrade Bags of Potential in the UK and am selling them for £15 with all profits donated to Mind Charity.
Who are Mind Charity?
We provide advice and support to empower anyone experiencing a mental health problem. We campaign to improve services, raise awareness and promote understanding. We won't give up until everyone experiencing a mental health problem gets support and respect.
Every year, one in four of us will experience a mental health problem. But hundreds of thousands of people are still struggling.
We believe no-one should have to face a mental health problem alone. We'll listen, give you support and advice, and fight your corner.